Hello Dear Friends,


We all are surrounded by the wonderful creation of "

Mother Nature

", Even in our day to day life, but many of us usually do not notice & admire remarkable work of the Nature, if u could see around with a little effort u will see the wonderful world full of amazing creature.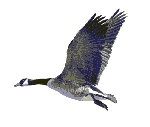 One such "Disregarded creature" is the Birds, especially "Local Birds", most of which spreads charismatic sound.

I being always eager to know more about them found this software very useful & illuminating, This application contains images of some common birds along with their song and focuses on helping youngsters take their first flight into the wonderful world of birds & enable one to identify the Birds just by hearing* their calls.
I am very elated to present the link to this software:-
"DOWNLOAD LARK"
Click on any of the flying Bird


U can trust this application as it is from

Indian Institute Of Forest Management

's server & not a peer uploaded material.

IF u have any difficulty in downloading the let me know I'll be happy to help you
If u like this software then do visit

Indian Institute Of Forest Management

site to appreciate their work
Regards,





Vandan Jhaveri


vandanjhaveri@gmail.com
For more info & credits:-
http://www.iifm.ac.in/downloads/lark/
(source)

"Funtoosh Ele-fun-t"

"Something About YOU"



FUN GAME
:
Redsquare
If you make it to 18 seconds, you are doing brilliantly!
mine is
"11.276sec"

click on the Picture to play